serves pasta in Los Angeles
My routine for almost a year, give or take the months it took to figure out the right rhythm of the business, revovled around making pasta. Every Monday I sent an email to a growing number of family and friends who bought me out of pasta every time. I also posted my offerings on
Instagram
, where my mom's watercolor posters were the main attraction.
On Fridays and Saturdays I packed ice packs, pasta and sauce into a smaller cooler and drove all over town delivering the goods. I usually ended up standing on the doorstep of a friend's to chat. These deliveries were a constant that I came to really appreciate in a time of complete uncertainty.
Although I decided to stop doing my weekly deliveries, my pasta is still available to LA residents weekly through
Soon Mini
.
Below are the posters, pastas and sauces I created for people during the pandemic. At the very bottom of the page is a video from friends enjoy my pasta :)
Goat cheese and braised greens sun ravioli
Farfalle with kale and confit garlic pesto
English pea and pecorino ravioli
Herby goat cheese ravioli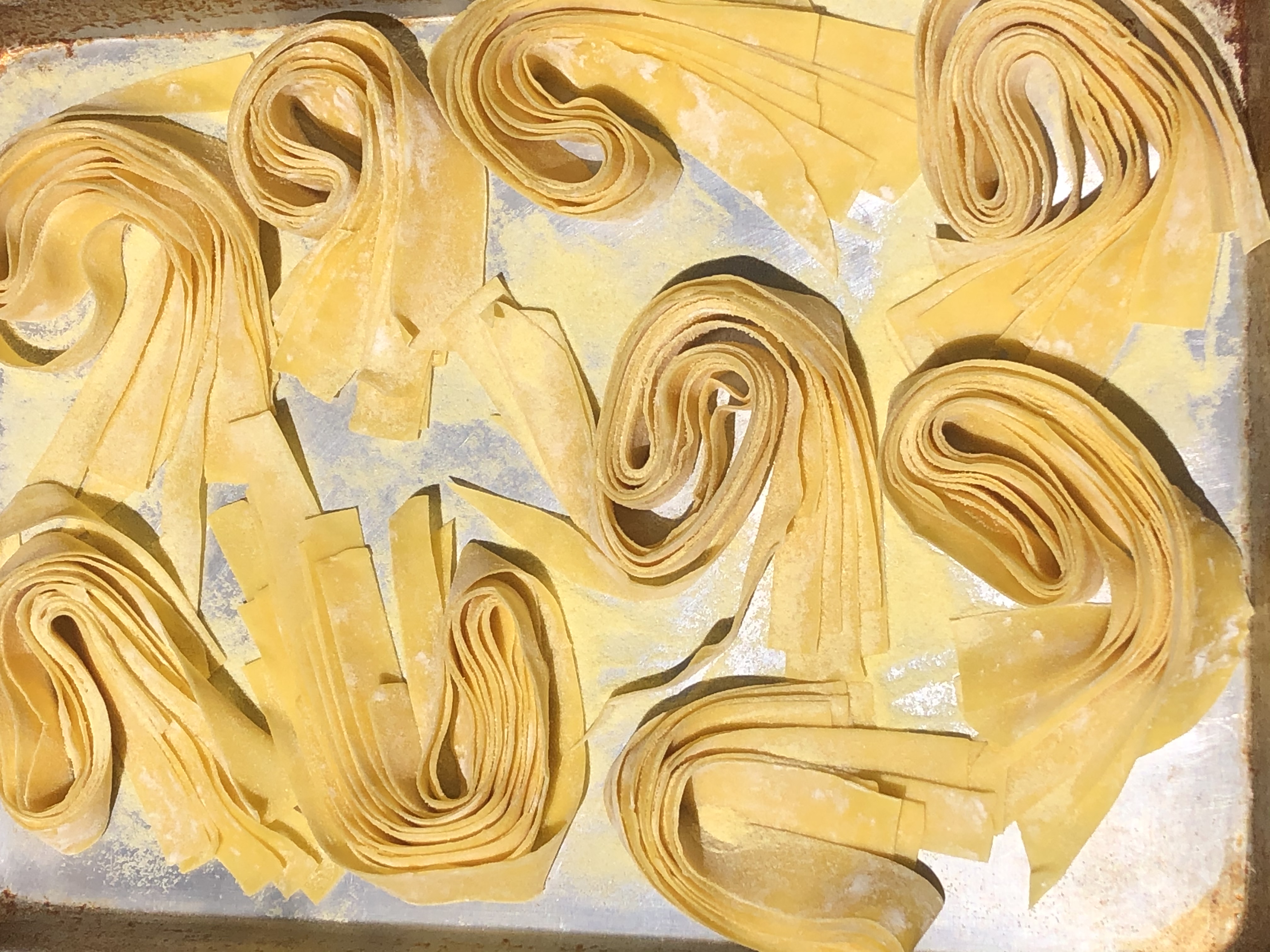 Papardelle with snap pea pesto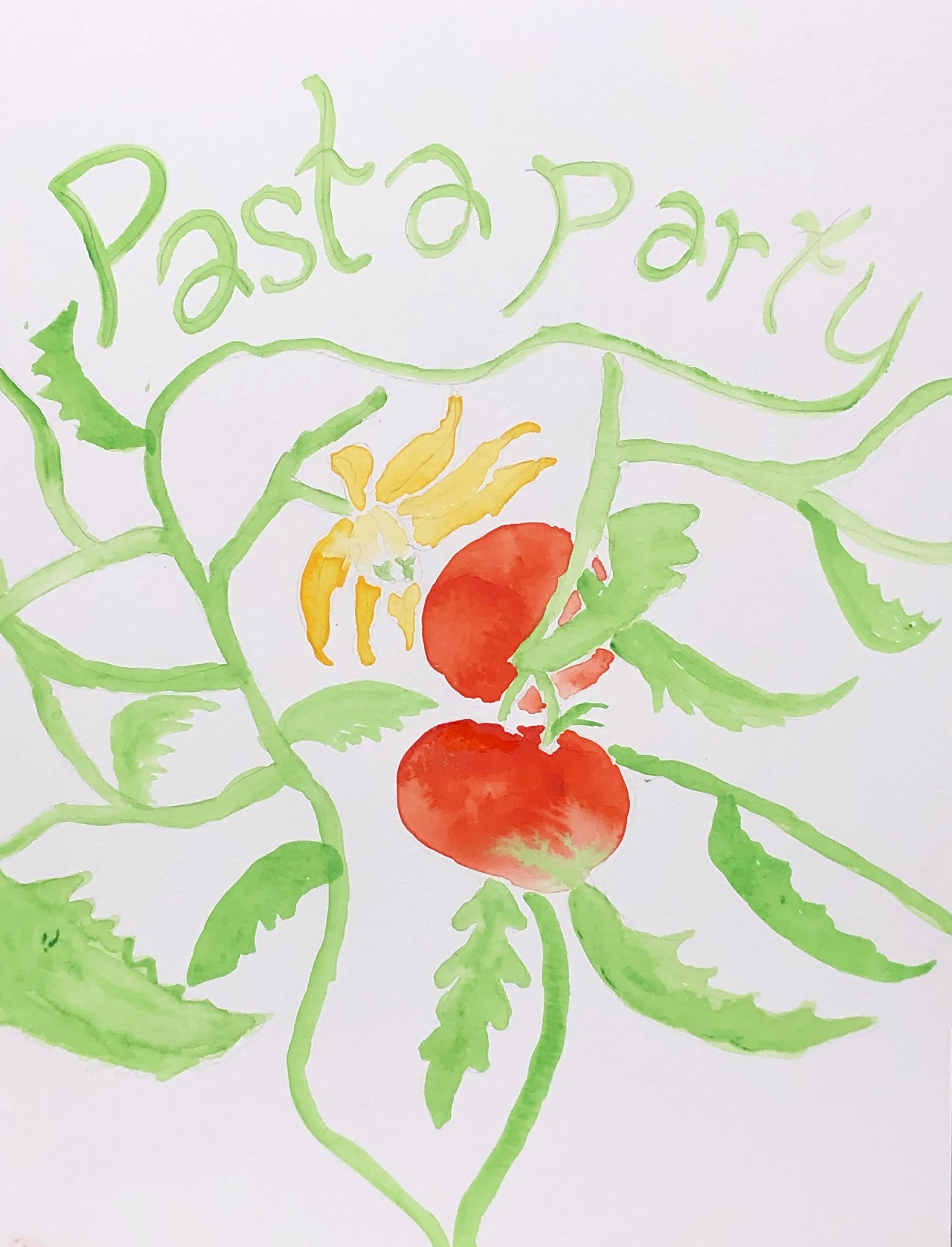 Cavatelli with beefsteak tomato marinara
Snap pea pesto and cavatelli
English pea, pecorino, and mint ravioli
Hand-rolled farfalle with battuto de erbe
Hand-rolled cavatelli with amatriciana sauce
Kabocha, braised shallot and miso ravioli
Hand-rolled farfalle with creamy butternut squash squace
Hand-rolled cavatelli with confit garlic tomato butter sauce
Roasted garlic and ricotta tortellini in parmesan brodo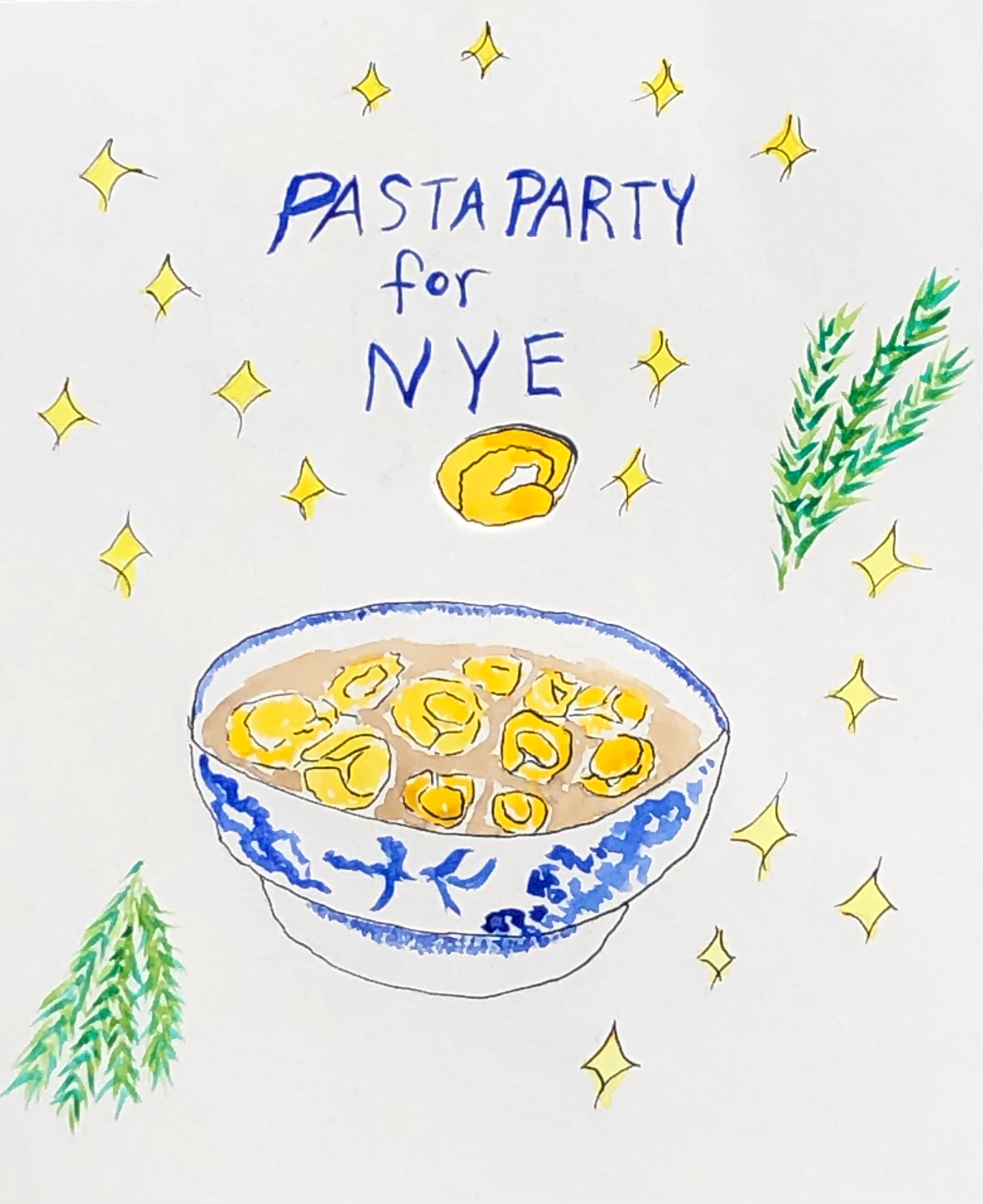 Hand-rolled cavatelli and garlic scape pesto
These photos were taken during my cooking process and also sent to me via the pasta eaters themselves (video included!).
The posters were drawn by my sister
Jessica Chappe,
my friend
Sid Williams,
and my mom June Stoddard.