Celebrating Summer

At the end of June I hosted a pop-up at one of my favorite spaces,
Fung & Blatt
. Alice Fung and Michael Blatt are two incredible architects who have a lovely studio in Highland Park, Los Angeles. The roll up garage door to their studio opens onto a bamboo lined garden which makes it an ideal space to gather friends. In the spring, Alice reached out to me and asked if I'd like to do a pop-up sometime soon so I planned for a summer solstice celebration. Incorporating my favorite ingredients of the early summer, I crafted a menu that would work for a limited kitchen setup and an al fresco dining experience. One of my favorite things about this pop-up was getting to work with my chef friend
Saehee Cho.
We met when I interviewed
her
for Moonbeam Kitchen in the spring of 2021! She was the perfect cashier/assistant who was able to anticipate all of my needs. She also somehow managed to not be in any of the photos so I added an iphone photo of us together at the bottom of this page :)
As always when I host a pop-up, I'm blown away by how many friends and people in my community show up to support and enjoy my food. It makes all the hard work of preparing for the event worth it. It's special to see all the people I love in one place (dogs too). Thank you to everyone who came and bought a sandwich, to Malka and Davy for letting me use their oven to bake the focaccia, to Alice and Michael, to Lauren for taking all the photos and being the official taste tester, and to Saehee for all her help!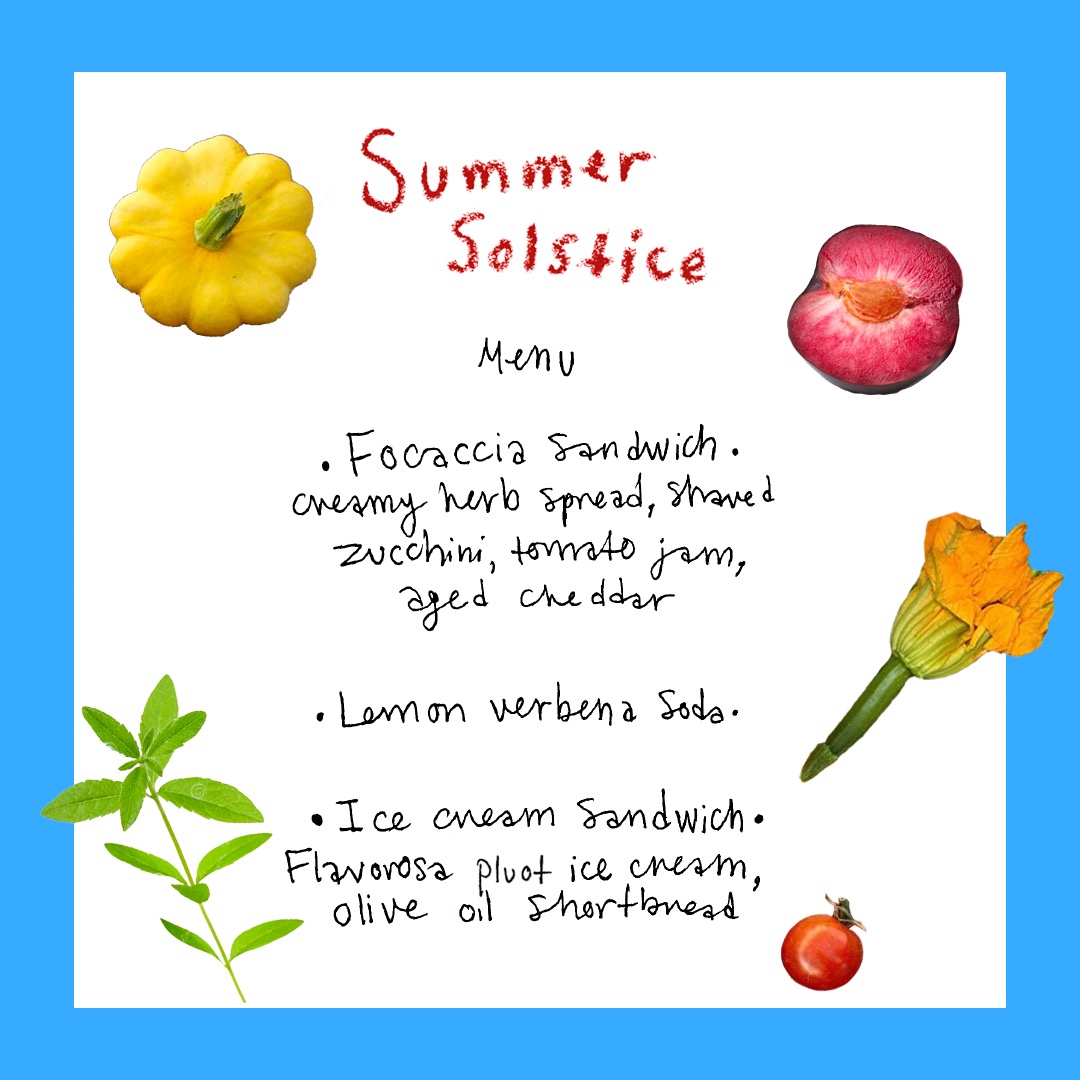 Poster and menu designed by Lauren Tom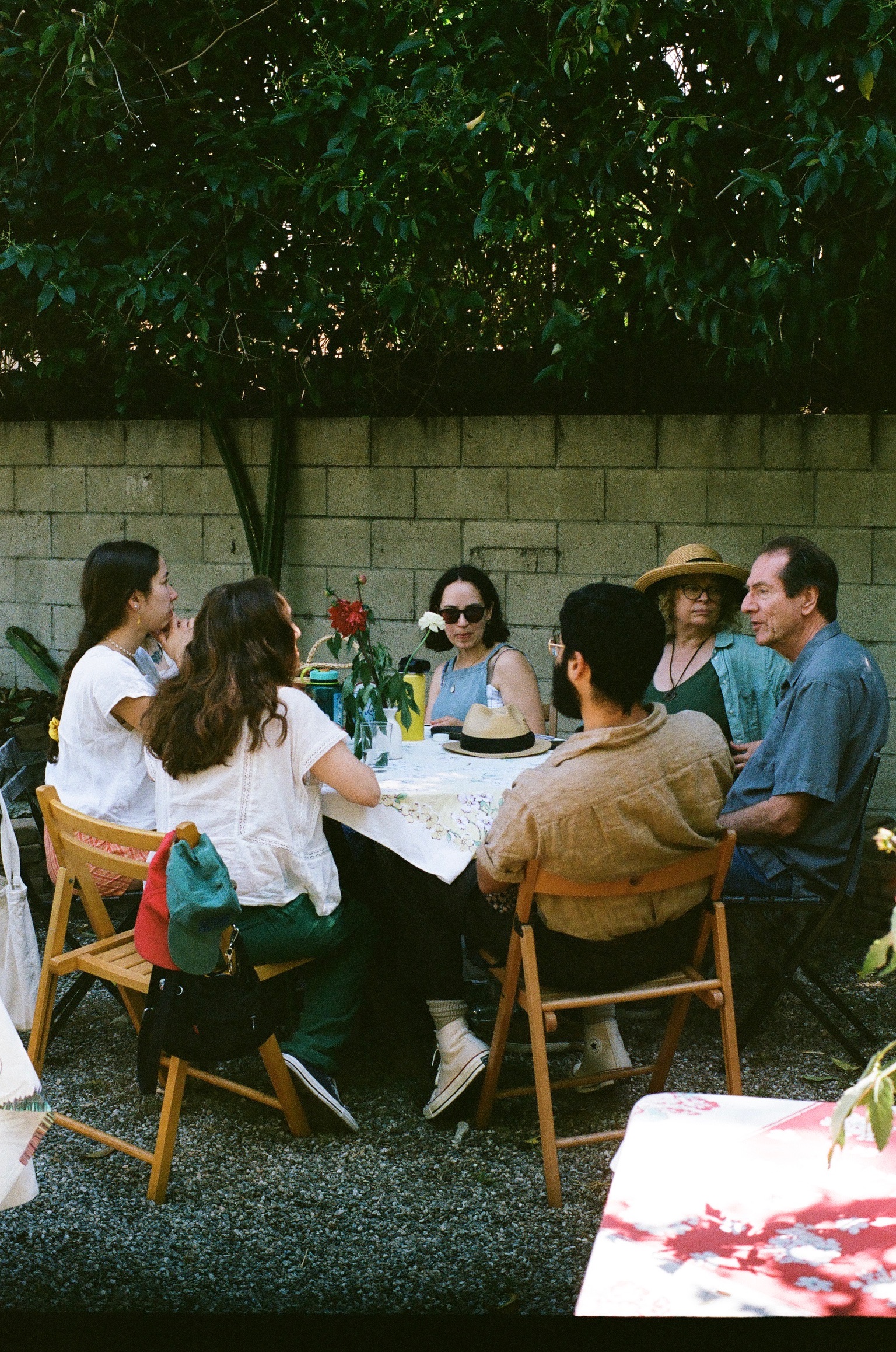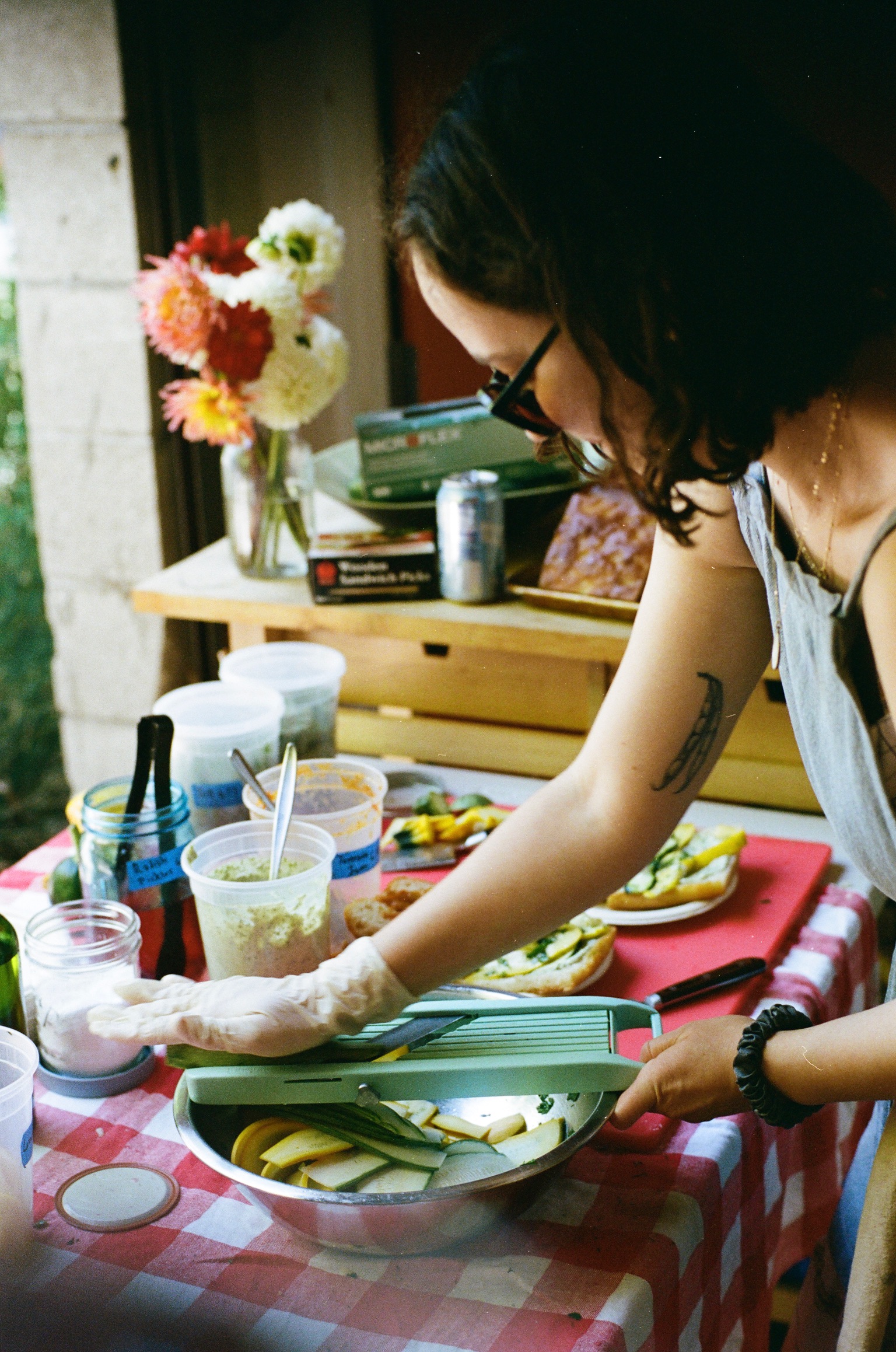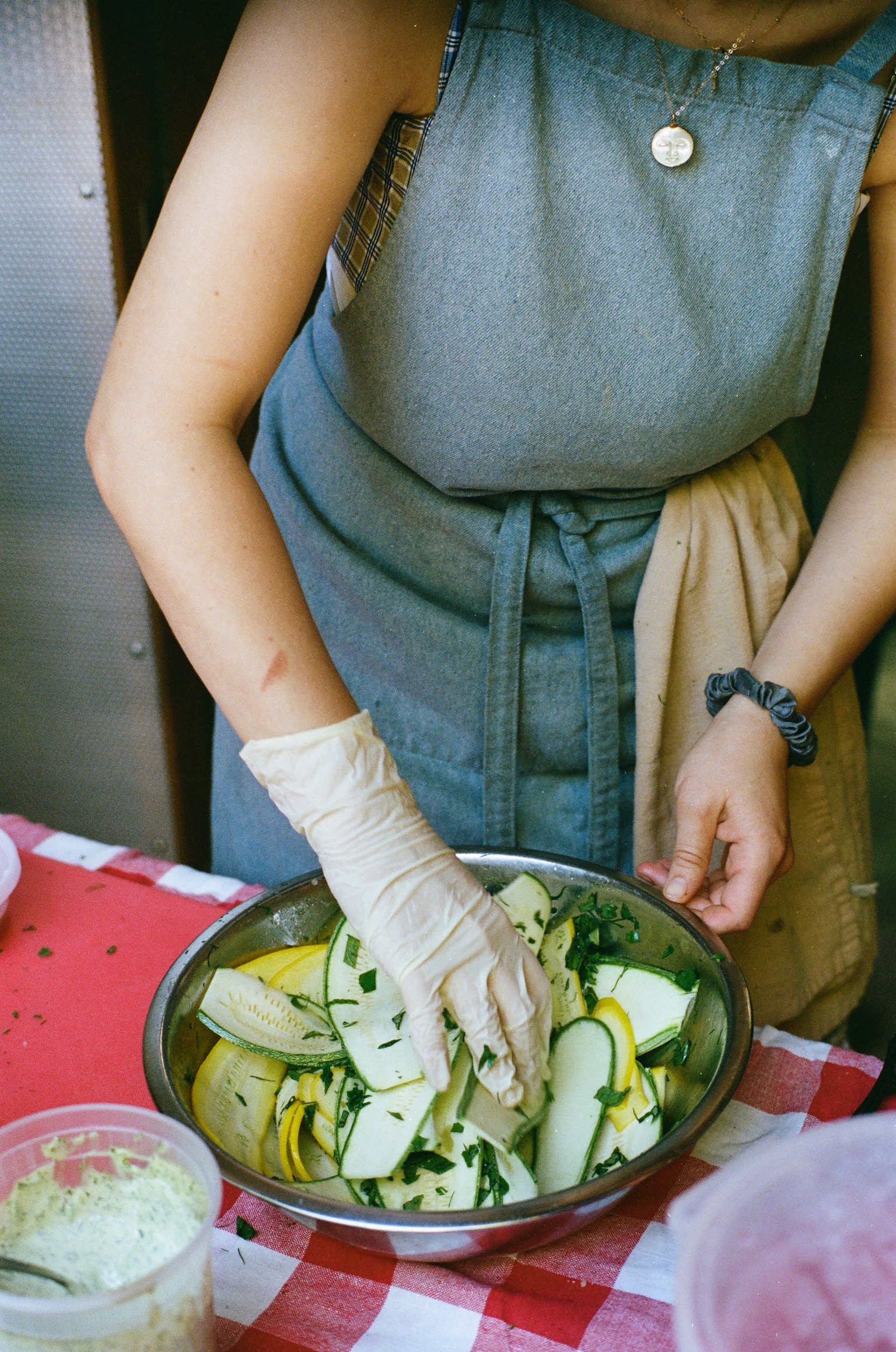 Focaccia sandwiches in the making - creamy herb spread, shaved marinated zucchini, tomato jam, aged cheddar + a pickled radish
Lieyah drinking her lemon verbenda soda!
Manny and Anna eating sandwiches.
Pluot ice cream sandwich being eaten! And many friends :)